A word from the popular Galician dictionary that evokes something appetizing, desirable, tasty and different… a delicatessen. The essence of each of our cans.
ADORED BY THOUSANDS OF FOODIES
THAT ONLY
PEPERETES
CAN OFFER
100% NATURAL INGREDIENTS
Fresh selection of the best fish and seafood
Km0
We source exclusively from local suppliers.
HANDMADE ELABORATION
Completely manual production process based on homemade recipes.
FAMILY TRADITION
Experience and know-how passed on from generation to generation.

EXCELLENCE
We are committed to continuous improvement and constant search for the highest quality.
WHAT THEY SAY ABOUT US IN THE MEDIA
LOS PEPERETES IN TELECINCO'S NEWS PROGRAMS
Ex-footballer David Beckham, with 71 million followers, posted a series of stories on his Instagram in which he showed what his favorite preserve is: Los Peperetes' sardinillas en aceite de oliva (sardines in olive oil).
LOS PEPERETES IN ESPAÑA DIRECTO
The team of the Spanish Television program España Directo came to our facilities to make a nice report about our peculiar way of understanding canning.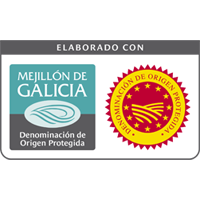 CHECK OUT THE LATEST FROM THE PEPERETS
Last week we traveled to Austria to visit our friend Albert Kriwetz, manager of two high quality bar / restaurants, whose success and great style are recognized in the...
PEPERETES COMMITMENT TO SUSTAINABILITY
RESPONSIBLE USE OF RESOURCES
We implement measures to reduce the consumption of water, energy and materials needed for production.
RESPONSIBLE USE OF RESOURCES
WASTE MANAGEMENT
We are moving towards the goal of zero waste by promoting a responsible consumption of our resources based on circularity.
SUSTAINABLE INGREDIENTS
We work with local suppliers committed to sustainable and traceable fishing practices, avoiding overexploitation of species and respecting marine ecosystems.
EMISSIONS AND POLLUTANT CONTROL
We implement artisanal practices that reduce atmospheric emissions and discharges. We comply with current environmental regulations and are constantly looking for ways to improve in this area.
EMISSIONS AND POLLUTANT CONTROL